Tron Bike Race 3D

Most Addictive Tron Speed Bike Race 3D experience!
Super excited and interesting bike Racing/driving experience. Tron Bike Race 3D will push your driving instincts to their limits. Focus on motor car and Hurl through various tracks to overtake other racers and lead the track. Tron Bike Race 3D Game challenges experienced racing players as well as newbies.
Tron Bike Race 3D is an entertaining sports racing biker's game with rich graphics where you have to drive the car and defeat other traffic to avoid collision.
Amazing background scenes, sounds and really cool motor car graphics makes Tron Bike Race 3D sporty game quite addictive to play. Avoid accident with other traffic rider.Tighten your seat belt and feel the heat of racing.
Be careful with the ultra traffic and road sides, enjoy your ride via Download Tron Bike Race 3D game.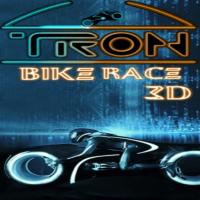 Отзывы о приложении
Может заинтересовать