Mobile Internet Booster

What can be more annoying and frustrated than a slow internet speed? With our "Mobile Internet Booster" you'll be able to optimize the speed of your phone internet by pressing a single button. You will see the difference immediately.
We strongly recommend to launch our app before each mobile internet usage for the best results achieving and keeping.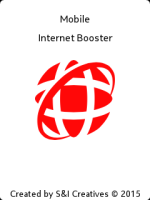 Evaluación de productos
A usted también le puede interesar