Extreme Dirt Bike Rally

Brand New Extreme Dirt Bike Rally for super cool Motor bike 3D survival game.
Defeat the traffic, ride your bike to challenge everyone.
Realistic scenes, sounds and cool graphics make this game very addictive to play. Enjoy Classy 3D bike racing experience with awesome game mechanics.
Fast speed dirt bike racing game is 100% fun game. Get ready for the most exhilarating handheld racing experience! The game provides endless aim and pure fun.
Game Features:
- Bright, colourful graphics
- Realistic bikes handling
- Neat physics mechanics
- A tense endless racer to dodge the traffic & deadly obstacles.
- Visually stunning and built for speed
All Age group can enjoy this game. People who are passionate about playing games will love it more.
Try our other popular racing, action, combat, shooter, puzzle, adventure, arcade, sport and fun category games by Lolz Studio for FUN like "world bike race", "Shoot the bottle", "Hungry Chicken", "Moto bike race 3d","Speed car Race", "crazy truck race 3D" and "Bomberman pro", "Funny maths puzzle".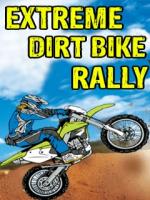 Evaluación de productos
A usted también le puede interesar