Bubble Bash Mania

Travel from the hot islands of Saint-Tropez to the icy breezes of Ice Station and solve bubble puzzles along the way! Match bubbles of the same colour and shoot them down! Set sail across the world on a bubble-shooting puzzle adventure!
Game Features:
o Discover 200 free bubble-bashing puzzle levels in 10 fun, adventure-packed locations!
o Shoot the bubbles, reach the target score and free the goldfish to win!
o Connect to Facebook for social fun and compete against friends and help them out!
o Experiment with special bubble boosts to help you beat those challenging puzzles!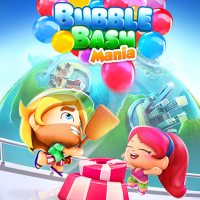 Product reviews
You might also like