My Vodafone (India)

My Vodafone app is available for Vodafone India customers (Postpaid & Prepaid)
Features:
View current bill & Pay bill
View active voice/data plan & data usage.
Activate Best Offers.
Check balance & Recharge.
Change Services
Track requests/complaints
Key notes:
Can be used by Vodafone India customers (not business segment)
Use existing My Vodafone LoginID (Vodafone website) OR use Register option on the app.
App purchase is free.Data charges apply for download &usage as per plan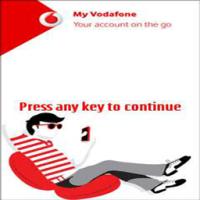 Product reviews
You might also like