Counter Terrorist Attack

One of the best action packed Sports Game - Counter Terrorist Attack. Your Mission is to fight against ruthless terrorists who is hide behind the walls. Kill them before they kill you, otherwise you will lose the game very soon.
Beat your own score and be the super fighter against Terror.
Features:-
- Simple and effective controls
- Highly addictive game design play
Sniper Shooter game is 100% fun entertaining, Enjoy!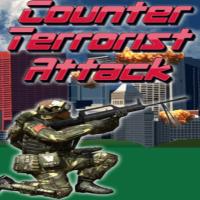 Product reviews
You might also like