War of Glory - TD

War of Glory-TD is the ultimate portable tower defense experience.
Featuring lots of missions upgrades and nice graphics.
War of Glory-TD has the best elements of tower defense games and also includes original features like MMG Flame thrower Slower Bomber tower Missile towers and Laser Tower to increase your defense.
Also you have air strike and mines available for the tough times.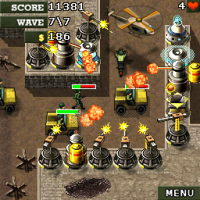 Produktbewertungen
Ihnen könnte auch gefallen