Terrorist In City

Terrorist in city game is a very addictive shooting game that will allow you feel like a real war!
Your city has been under attack by some terrorist. Who is powerful enough to shoot them all and save you city? Are you the one? YES, so what are you waiting for download Terrorist In City game and become the king of your city. SHOOT THEM ALL!!
Fire all the terrorist come in front of you. Don't let them go freely otherwise they will destroy your city and will kill you.
Features:
* Easy game play
* Super UI
* Press OK or touch to fire
Download Terrorist In City now!!
Your reviews are valuable to us. Thank you!! Enjoy Terrorist In City!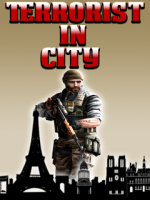 Produktbewertungen
Ihnen könnte auch gefallen